How to Grow your Business Using Tech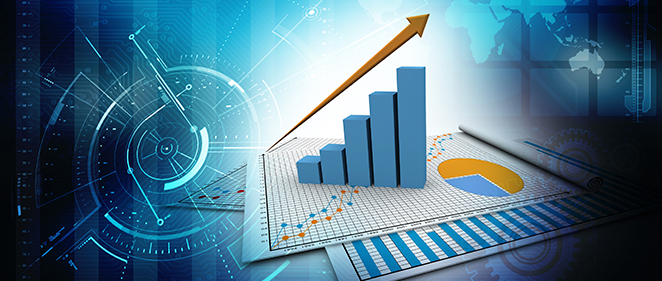 In the last post, we saw how to scale your business.
You can read that here.In today's article, we will be discussing how to grow your business using tech.
That is, how to bring in new customers and increase revenue in your business using tech as a means for that.
Your business is all about customers. You need people to buy whatever it is that you sell. Be it a product or a service. Every product is designed for a customer, the same for every service. We design products because people need them. And those who need the product or service that we offer are called customers. The essence of customers is to bring in money by buying what it is we sell. The money that they bring in is what is called revenue.
Businesses bring customers; customers generate revenue.
If a business must grow, it must be able to attract customers, retain the customers it has brought in, and had these customers pay for the service or product being offered without thinking twice. These customers' ability to keep paying is what determines revenue and how much money generated determines how you operate your business.
To keep being in business, you must learn how to grow your business. But have it in mind that growth isn't profit. To be profitable, you have to scale. Learning to scale is easy if you read this article.
How to Grow your Business Using Tech
In today's world, tech has moved from just a tool to becoming an integral part of us. If we must move with the times and even ahead of the trend, tech is vital. Even if your business has nothing to do with tech, integrating tech into your business operation will tremendously and increase your efficiency. For businesses to grow today, tech is needed. From your marketing to your inventory management, tech has simplified and has given you access to systems and tools that enable business growth at a sporadic rate if used and optimized.
Here are a few ways any and every business can use to attract customers and increase revenue.
Social Media
According to statista.com, 3.6 billion people were using social media in 2020. And a projection of 4.41 billion users is expected by 2025.Social media is the key to nurturing relationships with your customers and showing them personal insights into your business that makes your customers feel closer to you. When a customer can relate to what you post online, they connect with your brand, making it easier for them to move from prospects to become customers. No business does not have a market online!
If you want to acquire new customers, social media should be your first way to go about it. You should be able to market your business across social media platforms.
Digital marketing has become a necessity in modern-day business. From SEO, Facebook ads, google ads, and Instagram ads, your business has many customers waiting if you can effectively market it.
Swift Operation
When you introduce social media into your business, it means you want to be more productive, become more efficient, and even reduce your operation cost. From your customer acquisition process to the sales process and your inventory management, introducing technology reduces bottlenecks. Customers love smooth service. Which, if you can offer such, retains them and gives you an endless cycle of revenue.
Payment is a significant part of every business. Businesses exist because people pay for a service or a product. Making this payment process easy for the customer has a high chance of retaining a customer for the business.
In 2019, digital and online wallets accounted for 41.8 percent of online transaction volume worldwide. This shows that many global businesses are switching things up by making payments easy and swift for customers. If you want to grow your business, making payments easy for the customer is a pragmatic solution.
Customers love to use money-saving technology, be it a gift card system or an app that gives out coupons and deals. Introducing an exclusive card membership system makes them feel appreciated and invested in your company, which makes them return and helps you retain them.
Not every business should have a mobile app, but every business should have a website. A website is the only thing that guarantees that you are seen, and you are heard. The world lives on the internet, and positioning yourself for them helps you get more customers.
Your website is your new billboard. It should contain what the business is all about, business address, and detailed information about your product and services. People tend to buy from businesses that are visible to them. Before people make purchases, they first enquire about the business to know how genuine the company is. When your business can be easily seen online, then you stand a high chance of having the prospect of becoming a customer.
Implementing these technologies will increase your sales and help increase revenue. Try them out today and share your experience.